If you are searching for a landscape architect in Reading PA this page will help you with any of the following needs: Landscape design & installation, landscape architect services, landscape maintenance work, hardscape design & installation, pool patio installation, building fish ponds and water gardens as well as new patio installation. When it comes to Landscape architecture in Reading PA Breneman's Landscaping services is the solution you have been searching for online. We offer service to Reading PA with full knowledge and technical expertise with over 20 years of trusted service in the area. Find out what we can do for you by continuing to read the following below. Or you can give you us a phone call right away.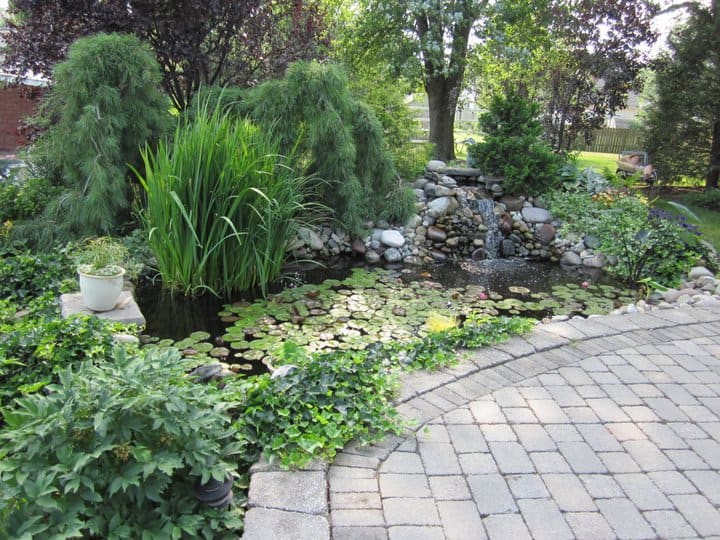 If you want a landscaper in Reading PA you will want someone who is an expert in landscape architecture and with over 20 years of experience, Breneman's Landscaping owner, Keith Breneman is the solution for expert work and craftsmanship with customer service and integrity being some of the keys to making them a great choice when it comes to your needs.
Over the past 20 years, our goal and aim at Breneman's Landscaping in Reading PA was to establish ourselves as an industry leader when it came to choosing a landscape architect in Reading PA. We began business in 1998 and have been qualified by the Better Business Bureau in our area. with quality workmanship being one of the integral cornerstones of Breneman's Landscapers in Reading Pa we assure that our focus remains on making our residential, commercial and builder clientele get the greatest service most importantly. Our pride remains in our long history as a landscaper in Reading PA thas has no blemishes on our record and many valued customers we call friends. Our services can be utilized by people and businesses such as residential homeowners, commercial property developers, and owners as well as property management firms, general contractors and landscape architects in Reading PA and surrounding areas. If you are searching for a company you can trust give us a call and talk to Keith Brenaman the owner of Breneman's Landscaping and take advantage of this landscaper in Reading Pa specialized provider.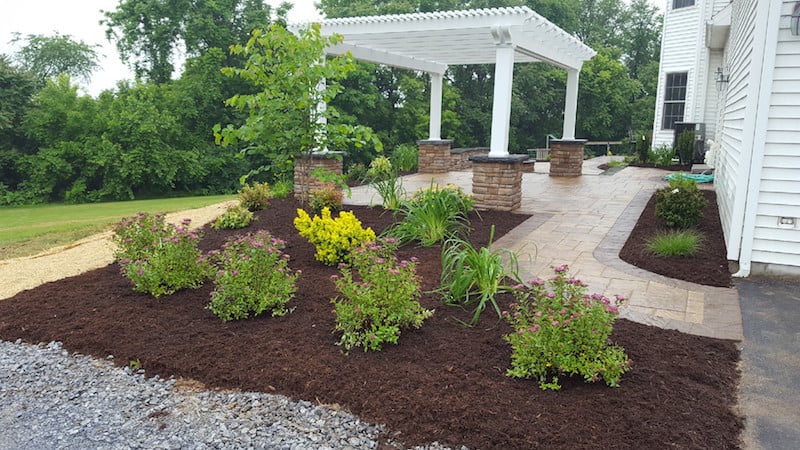 Do you need a new patio in Reading PA? Our business provides both hardscaping, landscaping and we can even build outdoor buildings. Give us a phone call or you can continue reading on how we can help you and who we trust in providing great work. We are personally very familiar with the landscape and climate of Reading PA which makes us a great choice if your searching for a landscaper in Reading PA. Breneman's Landscaping is the top choice when it comes to taking care of the natural areas of your design as well as hardscaping. We also offer the additional services of maintenance on a weekly or monthly schedule whether it includes planting shrubs or spreading mulch we can do it all. We can easily do such things as a one time clean up or you can schedule us for regular visits or trust us in transforming your commercial or residential area with a beautifully developed and created masterpiece of landscape architecture in Reading PA. We can even build things like a new patio in Reading PA. We are a full-service company and offer the best solution that can fit almost any budget that provides the highest levels of craftsmanship and attention to detail.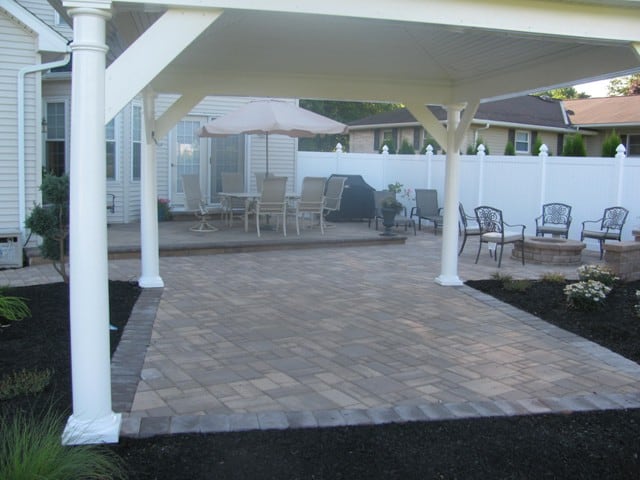 For over twenty years, Breneman's Landscaping, the leading landscaper in Reading PA design team have put together beautiful pieces of landscaping all across the area with a lot of our work being visible throughout the city. We offer a highly competitive edge which our clientelle and friends say set us apart and make our company a top choice when people are searching for a landscaper in Reading PA or if they need a new patio in Reading PA. Breneman's Landscaping can cover complete overhaul projects with weekly maintenance and smaller residential tasks. Our customers trust us and have confidence in our ability and our wonderful rating at the local Better Business Bureau for over twenty years. Give us a call and ask us about what we can do for you and get a free quote started today. Owner, Keith Breneman is in service to make you happy and customer service is another integral key cornerstone that has made a trusted and reputable landscaper in Reading PA and surrounding areas. We have a dedicated group of landscaping experts on our team that are efficient and have great attention to detail and offer years of experience that will make your project go from your imagination to your dream come true.