Have you been searching for a quality company to take care of all your specific needs and details required for landscaping in and around Lancaster Pa? Our website will give you the full explanation on why Breneman's Landscaping is the top choice for both homeowners, businesses, and builders who need specific landscape design in Lancaster PA. We would like to share with you how we can help you and what exactly what we offer our customers when it comes to getting the beautiful results with high-quality standards. Continue researching our website and when you are ready give us a phone call or an email and will be more then happy to help you with your needs.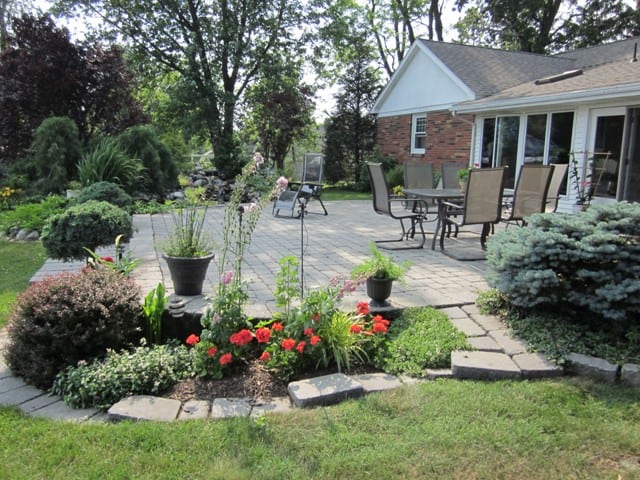 It all began in 1998 when business owner Keith Breneman saw that there was an opportunity for high-quality opportunities for landscape design in Lancaster pa which resulted in the creation of this in-demand company. He and his team of employees have been serving this area of our city for over 20 years with professional landscaping, hardscaping, lawn care and other outdoor services including building such things as new patios in Lancaster Pa. There is very little we cannot take care of for our customers and we are always sure to make our customers extremely happy with the work we provide. We offer both residential and commercial services specializing in landscaping, hardscapes, paver patios, walkways as well as outdoor rooms. We used the highest quality materials and employ efficient and intelligent employees that take great care of detail and quality workmanship.
If you are searching for someone to build you a new patio in Lancaster PA or you just need monthly lawn care maintenance, our company can provide you with the services you need. We do everything from planting shrubs, mowing lawns and spreading mulch all the way to transforming backyards and installing brand new patios. Our team is ready to serve you with professionalism and courtesy. We are a featured member of the Better Business Bureau and offer friendly personalized and reliable service. Whether if you have specific design ideas or everything detailed on paper we can help you get the results you need with the ability to fit almost any budget. You will see why our customers stay loyal to us and once you give us the opportunity to work for you we will over deliver every time.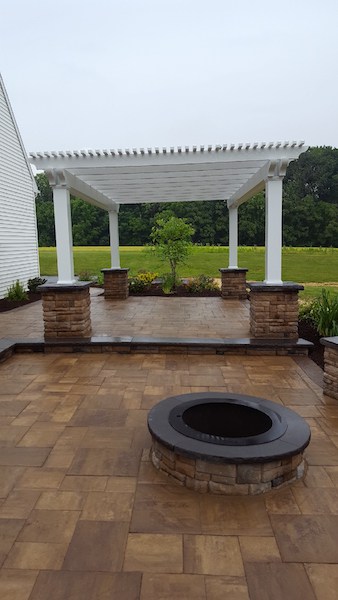 Breneman's Landscaping is a premier provider of landscaping services in the Lancaster PA area. For more than 20 years, we have developed a distinguished reputation as a full-service landscape company. Whether you need assistance with your extensive municipal project, or you simply wish to spruce up the landscape surrounding your home, make us your first choice and let us bring your project to life.
Our past and mission from the beginning of our inception in 1998, Breneman's Landscaping has established itself as an industry leader with an assured focus on quality, service, and value for our clientele. We take pride in our long history of serving both residential and commercial property developers and owners, general contractors, property management firms and architects throughout Lancaster PA area.
Twenty years later, our expert landscape design team continue to maintain a competitive edge which sets us apart. We use the best in materials and equipment, employ only experienced and professional staff and strive for innovation and customer satisfaction.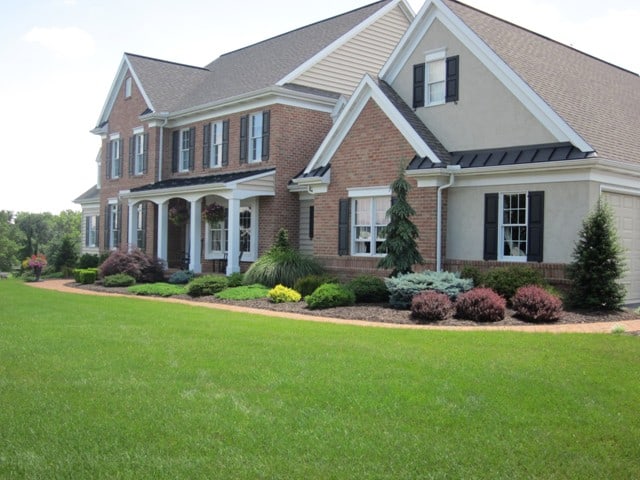 Being personally familiar with landscaping in Lancaster PA makes Breneman's the perfect company to build your landscape. When you have a project built by us, you'll get a landscape that stands out from all the rest, leaving you to enjoy your beautiful landscape for many years to come. As well as offering landscape design and hardscaping we also provide and offer maintenance services which are designed to fit your needs. We can do a one-time clean up for you, or we can set up a schedule of regular visits. Give us a call for more info, or send us an email to get started on what we can do for you to transform your home or business with an extraordinary landscape that you will appreciate.
If you need a patio in Landscaping PA or you need maintenance you will appreciate Keith Breneman and his loyal team of landscape design experts and the detail and workmanship we provide. Our goal is to make you happy and our customers agree that we are the top choice in this area when it comes to maintenance all the way to completely redesigning commercial and residential landscapes.