Have you been searching for a landscaper in Ephrata Pa? Look no further as you have found the top choice with Breneman's Landscaping. Continue reading below to find out how we can help you with your landscape design needs we will show you exactly how we can help you and the different solutions we offer with our experienced team with 20 years of trusted experience servicing the local and surrounding areas. Not to mention we are accredited with the Better Business Burea and our customers and clientele are always treated like gold. We have been in service since 1998. Owner Keith Breneman realized a major need for a company that could help the people across Ephrata including home owners, commercial property developers, property management firms, general contractors and landscape architects. We can do everything from landscaping to hardscaping to even building outdoor buildings.
We can completely transform your greenspace or do smaller tasks like planting shrubs and spreading mulch. We are here to serve you our customer and to prove ourselves and show you why we are the industry leading landscaper in Ephrata Pa. We will show you what kind of projects we can do for you by reading below or you can go ahead and give us a call right now.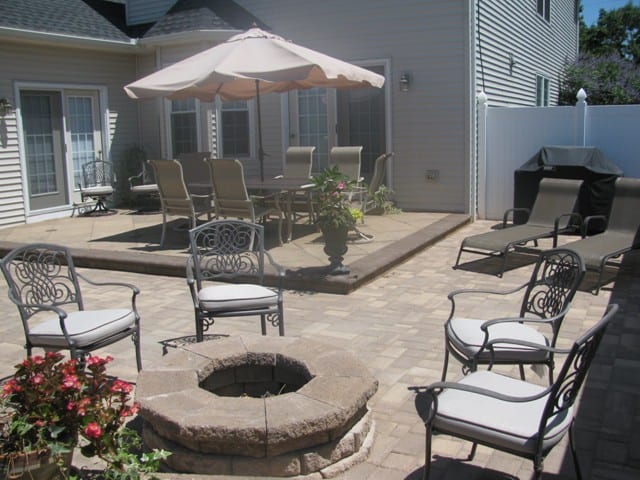 Do you need a new patio in Ephrata PA? Give us a call and we can make it happen. We specialize as a full featured service landscaper in Ephrata PA and Breneman's Landscaping can do all sorts of custom contracts. We can do such things as, designing and installing landscapes, we also do landscape Maintenance, we can trim shrubs, mulching beds, lawn care, lawn mowing, spring, and fall clean up, fish ponds, water gardents, paver patios and walkways, sod installation as wel as spot seeding and hardscaping.
Find out why we are the top choice and trusted providing quality work. If you are a residential home owner, a commercial property developer, a property management firm, or general contractor we are the best choice for landscape design in Ephrata PA and surrounding areas. Give Breneman's Landscaping a phone call right away to see how we can help you or you continue reading below as we showcase more information on how we can help you.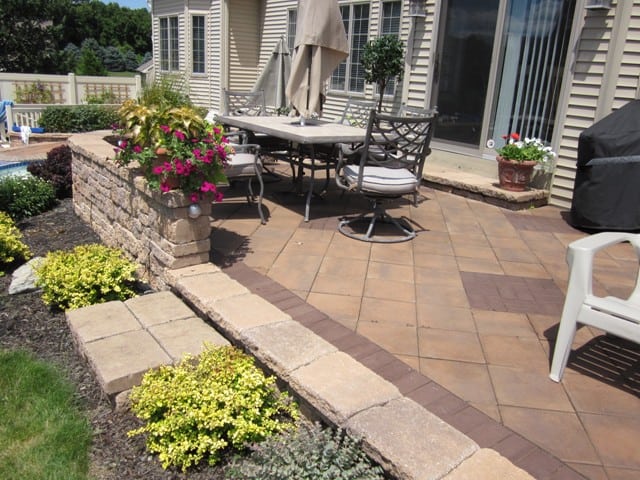 As we mentioned earlier we are a trusted member of the Better Business Bureau and we trust our clients like family and friends. We offer landscape design in Ephrata Pa with a lot of our work being featured through out the city and surrounding areas. Over the past twenty years, business Owner Keith Breneman and his trusted team of expert designers provide quality workmanship that provides the quality edge that our customers say sets us apart from other companies. With attention to detail and making our customers happy is why we are the leader in providing services such as landscape archictecture, design, and installation as well as maintenance and hardscape design. Need a new patio in Ephrata Pa or do you need fish ponds or would you like a new water garden? We can provide you with all these things and we only use the highest grade hardware which will make your green space look beautiful for years to come with no problems. We take great pride in the work we do and we would be more then happy to talk to you right away. Just give us a phone call and see how Breneman's Landscaping can provide you with the solutions to making your landscape design in Ephra PA ideas become a reality starting today.
For more the 20 years Breneman's Landscaping has been the number one landscaper in Ephrata PA and surrounding areas. We have proven ourselves as the industry leader when it comes to doing everything from weekly maintenance, to hardscaping, to building water gardens and fish ponds, as well as mowing lawns and planting shrubs. We are a full service provider landscape design in Ephrata Pa and we have been in business since 1998. It takes time to build integrity and a solid reputation in the industry. Quality, customer service, satisfaction, and expertise are what make the four coner pillar stones of Breneman's Landscaping. We always go above and beyond what is expected of us to make our clients satisfied. With our ability to hardscaping, landscape design and installation, including building paver pathways and walkways to name just a few of the featured things we can do, you will see why commercial contractors, property developers, residential home owners, contractors, and business choose Breneman's Landscaping for beautiful landscape design in Ephrata PA and surrounding areas.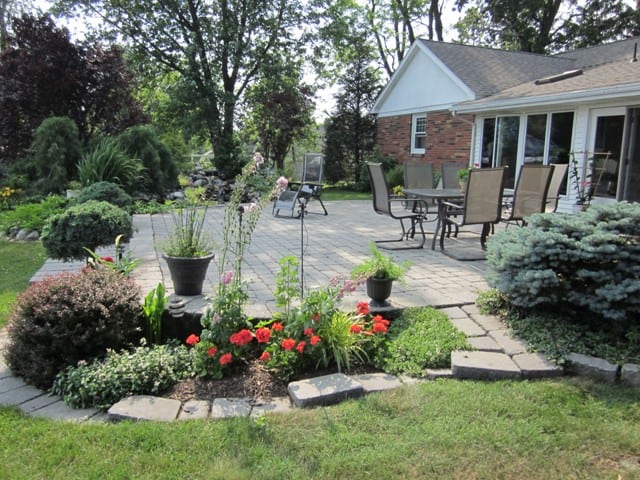 There is only so much you can learn about us on the internet, which is why we encourage you to give us a phone call to materialize your ideal landscape dreams into a reality. We can work with almost any budget from municipal projects all the way to residential work. We cover it all and we will give you the quality landscape you want. Give owner Keith Breneman a phone call right now while it is fresh on your mind and he and his team will be more then happy to help you. As members of the Better Business Bureau and a trusted member of the community, give Breneman's Landscaping a phone call right now and we will meet your needs.